The Revo team has had a very busy month, with orders like the Salmon V1's moving forward. We're pleased to report that the Salmon's are now ready to be engraved, assembled, and packaged for shipment to those who pre-ordered them. We dispatched three Salmon's last week, and some of them are still on their way to their destinations. We're excited to send out more Salmon's the following week!
Following the social distancing guidelines, the Revo team returned to HQ premises this month, and it feels great to be back on-board planning and shipping orders. July has been an unusually busy month for us, but we are delighted that so many people are eager to try out new Revomaze's. We shipped a huge number of recent orders (many of which were beginner puzzles) amongst the three of us, and we hope you are enjoying the puzzles and perhaps referring them to friends and relatives who might be interested.
We've also restocked various Revomazes, such as the Blue and Lime V3, and we might be receiving a few more colours next week, which we'll post on the website. We've been working on the R2 range this month, which will continue into August, as well as other puzzles we're still working on. We're hoping to make a lot more progress this year, so we can take photos of the machining process and be more creative and active on our YouTube channel.
In terms of YouTube, we plan to start producing additional 'behind the scenes' footage, which might include the team, Chris (the inventor), and others talking about the designs' origins and the Revomaze's machining process, which many of you seem to be extremely interested in. Please mail us personally if you have any suggestions for stuff you'd want to see on our channel, and we'll take note of what you'd like to see more of!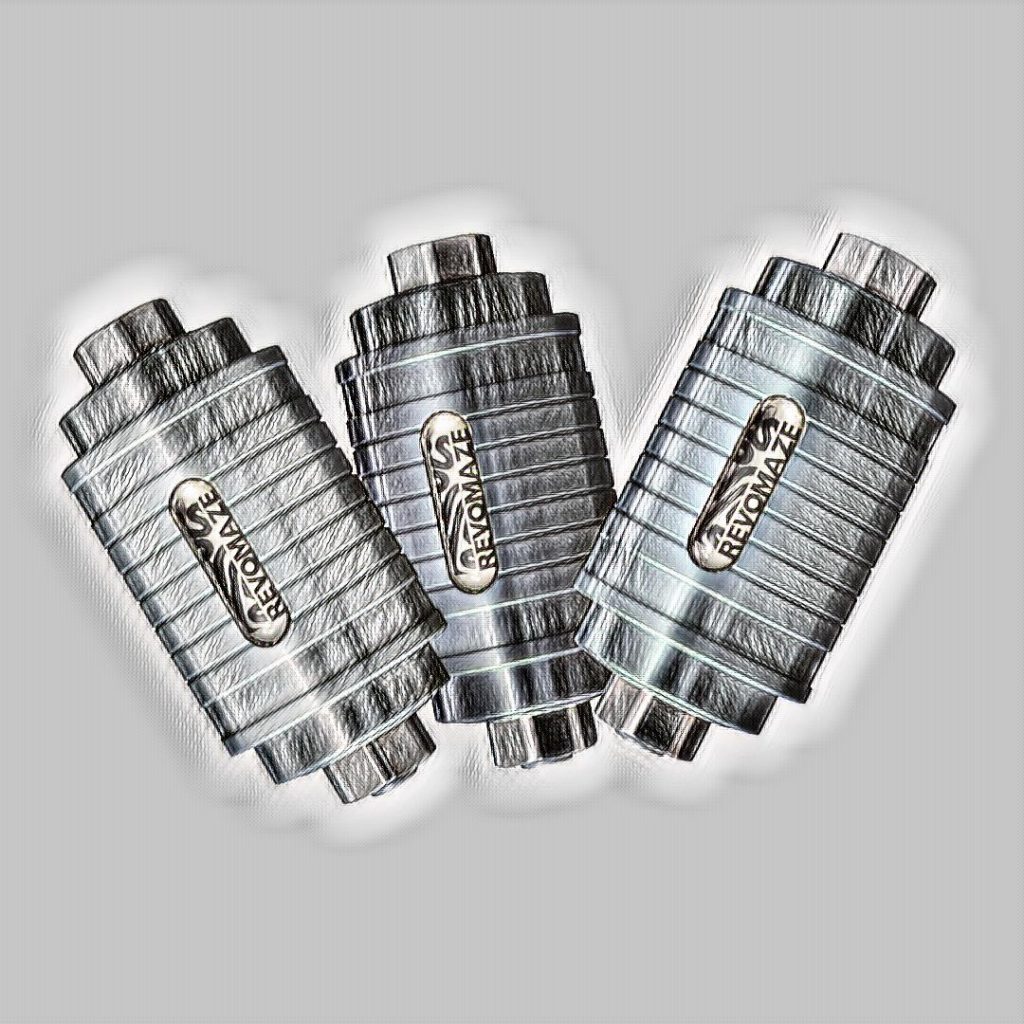 Overall, July has been a month of progress, and we're not done yet; we're still planning and scheduling for the coming months, and the fun never stops! We really like reading our customers' suggestions, which are often helpful!
If you've made it this far, thank you for reading July's blog post and for continuing to support and enjoy the Revomaze's. We hope that all of our customers are safe and healthy, and we will see you all next month!

Team Revomaze