We love hearing from our customers, and we've compiled a list of some reviews the puzzles have received throughout the years.
If you'd like your review to appear on our review page, please contact us by clicking here.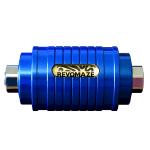 Erik – Norway
"The Blue Revomaze has shown up, and it was worth the wait! What a fantastic product! It took three days to solve it, and it was hugely satisfying. I'm officially an addict and want more."
Chris – USA
"Absolutely incredible. Although it takes dozens of hours to solve you're always  making incremental progress (well usually, outside of the pool-HA) because of this you're never really frustrated with this puzzle, you're enjoying every single minute of this. 10/10."
Gertjan – Netherlands
"The Revomaze puzzles are really awesome and help me calm myself down during frustrating times. They are in all sorts of difficulties, from a few hour challenges (also suitable for children) up to a challenge that can take you weeks or even months to solve (for puzzle experts)."
Ali – UK
"My Turquoise arrived yesterday and I have to say it's a superb addition! This is entry level with all the excitement that you need to hook you. Well done on this design!"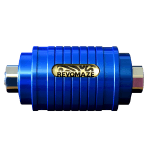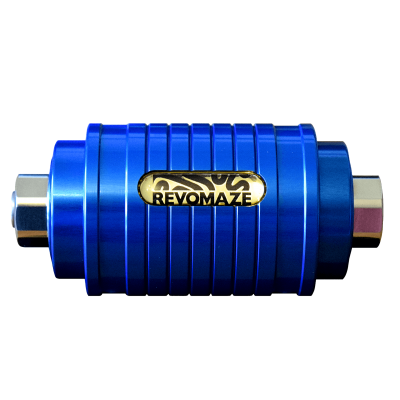 Mark – UK
"First impressions of the new V3 are excellent. I am glad to see that the core feels really solid! I really like the two tone style of the opened maze, the stainless steel and the brass together appeals to me. The tolerance of the maze is excellent! Overall I think it is an excellent compromise, it keeps with the look, feel and enjoyment."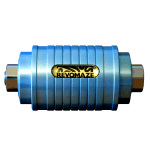 Chuck – USA
"Great thank you. Congrats on the Revo's and sales. I'm a new customer and am thoroughly enjoying it.
More feedback will get posted but wanted to pass along that I hope you will make more like Aqua as it can reach a broader audience in difficulty, pricing was on target, and drive your sales. My 14 yr old is now interested and attempting 😀. That is a good thing anytime he is off a computer screen!
Thanks. Aqua was a perfect puzzle!"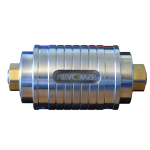 Shaun – UK
"Hey, Chris I have it. It looks brilliant, well worth the wait. I think the rawness of the handmade makes it look great you should make more limited additions as Handmade's. Wow! got this excited and I've not even got past the start I look forward to discovering this maze."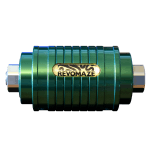 Robert – USA
"Hello Chris. I've solved my green Revomaze puzzle!
Wow! This one is great. I knew from my map that the bridge was narrow and twisty, but when I see it in metal I'm surprised I can get across it at all.
I kept track of my time on this one. 5 hours 11 minutes to solve, spread over 7 days.
Bronze arrives tomorrow afternoon!! 🙂 Thanks"
Jos – Switzerland
"I have solved the BRONZE puzzle.
This was a very good puzzle. Had me really stumped for a long time. And the machinery inside looks great ! Real masterpiece. I am impressed !! Again, I have to thank you for your support and quick email answers (nearly faster than me!).
Now off to the silver 🙂 Thanks"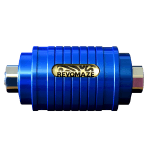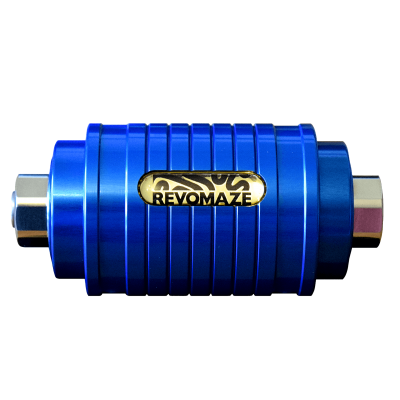 Jonathan (Dr) –  USA
"Just a quick note Chris one word amazing! I loved it thanks for sending the blue to me I wait for the next challenge of the green. I cannot wait for the next, way more fun than the Isis adventure. I have solve the first three so far. I must say a much superior product as well. Cheers"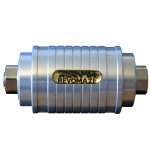 Graham – UK
"A very Good Morning.
Well after approximately 6 months I finally have my Silver open. What can I say other than WOW WHAT A RUSH!!!
What an incredible piece of kit, hats off to you Chris, your puzzle is a work of genius.
Kind Regards"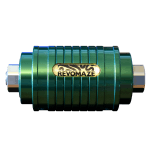 Neil – USA
"Hi there!
Just wanted to register my Green Revomaze as open.
Another beautiful puzzle, and a nice step up from the Blue. Solve time was around 5 hours working on the puzzle, with an elapsed time of 3 weeks, given travel for work.
Best Regards,"
Rob – Canada
"These times are approximate and to the best of my memory.
Time spent actually working on the Bronze: 45-50 Hrs. Time spent studying my map, figuring things out, and dreaming about the maze: 25-30 Hrs.
Absolutely loved the Bronze! Hope this helps you out."
Kevin – UK
"Hi Chris and team.
Thanks for the fantastic experience – after about 10 hours I have opened the blue REVOMAZE you sent me. I am absolutely amazed at people who solve it in less than 6 hours!
Thanks for these – even my wife has said that they are beautifully engineered!
I think I might have a small break before starting the green – to give my nerves a rest!"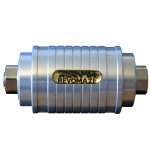 Jeremy – USA
"Chris,
In regards to the staggered release of the gold, I have solved the silver.
I thank you in advance for your help. As always I appreciate your superb customer service and superb products."