Introduction
We go into deeper detail in this month's blog on why Revomaze founder Chris Pitt opted to upgrade the Revomaze core design from V1 to V3. We hope this has addressed some of your primary concerns about the new V3 core design.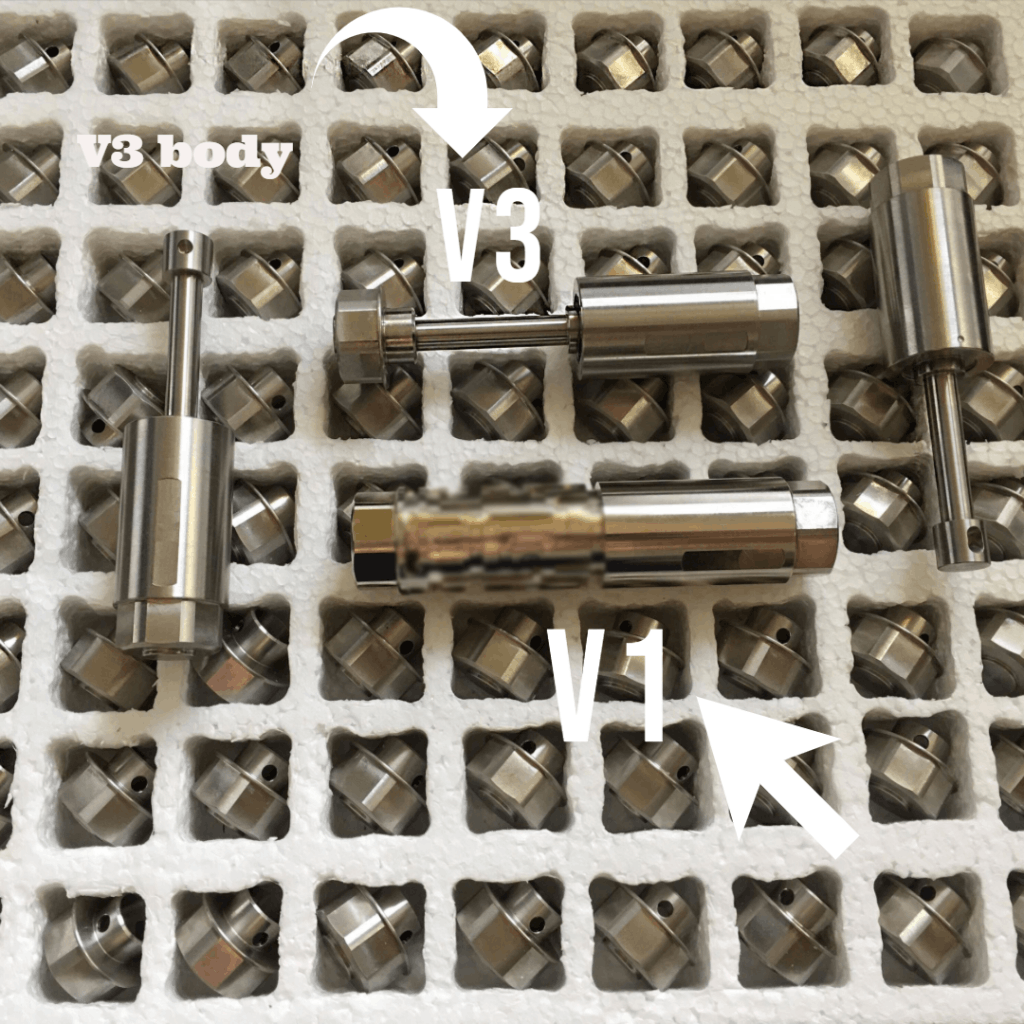 The Blue V3 is now available to buy: https://www.revohq.co.uk/product/blue-v3-puzzle/
We selected to interview Chris Pitt about why he decided to construct a new design for the Revomaze core and why it works better for both the designer and the user in today's blog post, which is based on the new V3 core design.
What does 'V3' mean?
Chris Pitt, the Revomaze's creator, spoke with us. During this discussion, he discussed the new V3 mechanism in depth, as well as why the new design is beneficial for both us (production) and the user. To begin with, the redesigned core design is more adaptable, which is one of the V3's advantages. The brass maze can be made at headquarters, which makes things much easier; we can build them in smaller batches, say 20, and have them available the next day.
What material is V3 made of?
Brass and stainless steel make up the V3. A brass maze complements the stainless steel body. Because stainless steel is an expensive material to use for both the body and the maze, we chose brass for the maze. Because stainless steel does not tarnish, it is chosen over other materials that deteriorate over time if used often.
Why is stainless steel beneficial?
All stainless steels are corrosion resistant, which is ideal for our puzzles because the more you use it, the more you want it to look new, and wear can lead the puzzle to appear worn and unpolished. Stainless steel is prized for its strength, flexibility, and resistance to corrosion, among other qualities.
Why did you create 20 special editions?
The first 20 Blue V3's are special editions due to the debut of something altogether new. To make the first 20 distinctive, the team decided to engrave 'SE' on the serial shaft as well as significantly change the certificates, which we did specifically for the Blue V3's. Once the first 20 units are sold, the design will remain the same: the V3 body will be stainless steel, and the maze will be brass. Our goal is to improve the user experience when solving Revomaze's, which is why our team is always brainstorming new ideas and proposals to improve our products.
Summary
We hope today's blog post with Chris Pitt has answered some of your queries concerning the V3. Please forward this blog entry to anyone who you think would benefit from it.