The Revomaze team has been on the lookout for your Revo collections and artwork on social media for quite some time now. We've seen a lot of amazing images of your collections and artwork, your creativity has shone through, so we've been thinking about how we could highlight your skill and put it on display on our website. We're dedicated an entire page to fan creativity, but we'll need photographs first, as well as your permission to use your photography or artwork. Send us an email at support@revohq.co.uk or DM us on social media if you're interested in having your work featured.
Here's one of the photographs taken by Revomaze collector Marvin Schulte from Germany, who began collecting Revomaze's in 2017 and has been a fan ever since. Marvin has completed numerous Revomaze's, including the brutal Silver, which he claims is his favourite Revomaze of all time. Marvin is a frequent contributor to our user forum and has talked extensively about his Revomazes. Is there any Revomaze that can match the Silver? Let us know your thoughts!
Marvin's collection is incredible, which I'm sure everyone can appreciate given how difficult it can be to track down some of the discontinued Revomaze's that have become somewhat of a rarity. Given how difficult it is to find some Revomaze's, this collection shows how dedicated some Revo lovers are. It may only be a photograph, but we believe it depicts the journey of a dedicated collector and is something to keep forever.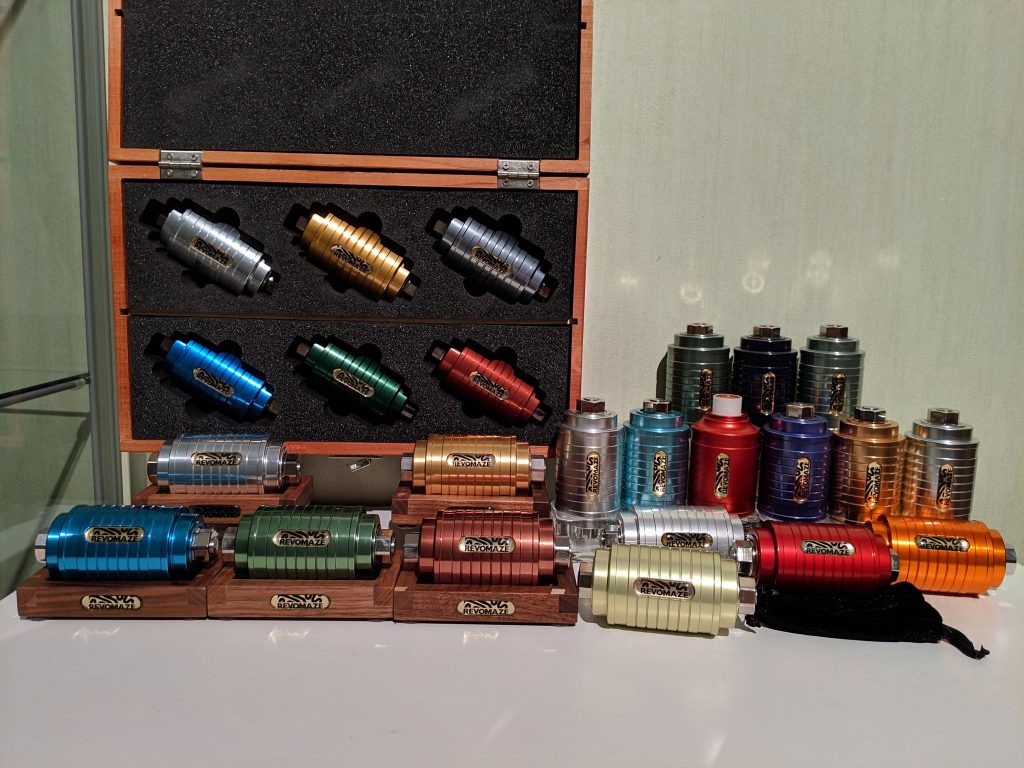 But there wasn't just one image to enjoy; Marvin has retained the original packaging for many of his mazes, dating back to 2011, and these are very difficult to come by. This photo depicts the Revomaze's history and how far it has progressed from its beginnings in 2008. In addition to the 'extreme' Revomaze versions, there are copies of the plastic 'obsession' edition, which are also quite rare.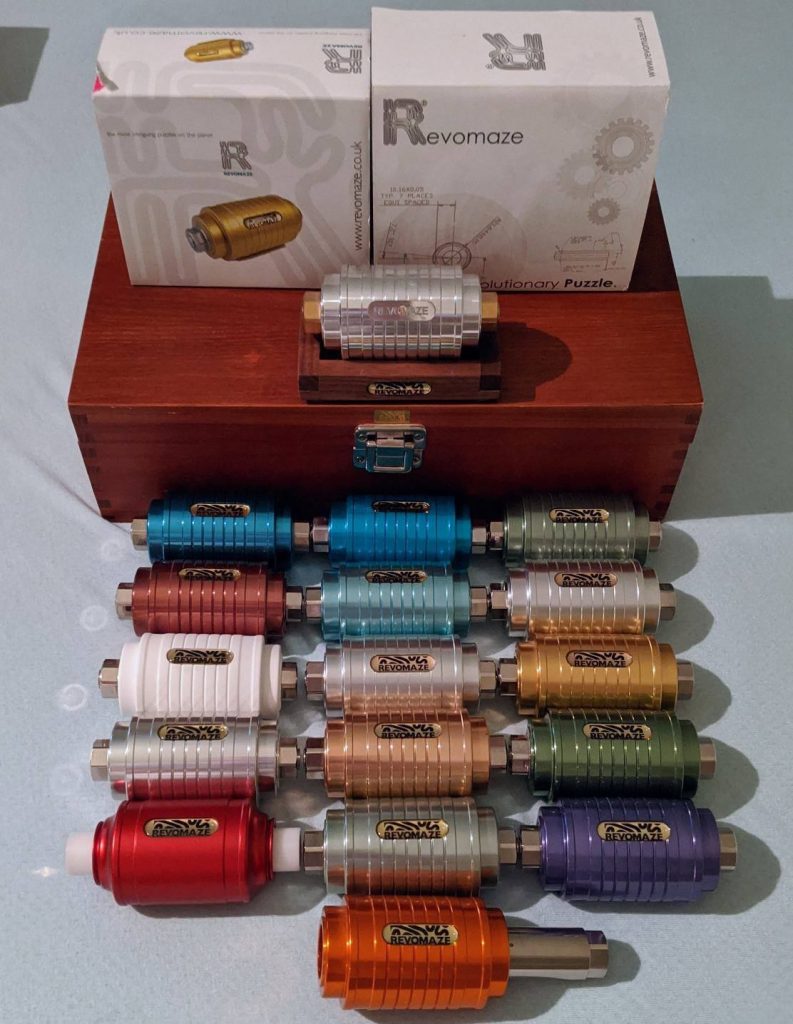 As most of you are aware, we have been working on improving our website for some time and are continually making progress. We wanted to put you, our loyal customers, on our website since you have made significant contributions to Revomaze and without you, we would not be where we are now.
Just a remark from us: your photo doesn't have to be a vast collection; it doesn't matter if you have two Revomaze's or 10. Whether you've been with us since the beginning or are just discovering us, you're a part of our community, and we're thrilled that you're enjoying the puzzles and finding something to keep you interested and focused, which is especially important in this climate.
So, if you want to be a part of our Revo Gallery, please send us your photos, name, country, and a little bit about yourself via DM. It's okay if you wish to stay anonymous; we'll tag our photos with an anonymous tag.
Thank you for taking the time to read today's short but sweet blog post, and we hope you enjoyed the images. We'll be back with another blog surprise next month! Until next time…
Team Revomaze